(╯°□°)╯︵ ┻━┻)
OZCT Supporter
Messages

2,765
Location
Real Name

Rhys
eBay User
What has everyone got? I've managed to pick up a few bits and pieces of the years.
Corey Parker from 2003 from memory, he wore the 14 a bit that
year
Last season Corey Parker game worn
Corey Parker Game worn in the 2016 World Club Challenge
He had a bung right foot at the time and the docs stuck that in there for him. Must have worked he was the match High scorer going 6/6 with conversions
Corey Parker game worn Kangaroos.
This one was sold to me as a game worn from 2009 but as far as
@Matt26
and I can figure it didn't get many sigs until a few years later
Josh Mcguire 2017 Game Worn Anzac Day Jersey
Josh McGuire standard design game worn.
Josh Mcguire Kangaroos captains run/training jersey
Can't find josh or many shots of this one at all.
2019 Game Worn Alex Glenn
Non GU
This is a project I worked on... its not going near Auspost ever again though!
Chris Close
Corey Parker
Petero
Josh Mcguire
Mat Rogers
Shane Webcke
Sam Thaiday
Anthony Milford
Gavin Cooper
Matt Gillet
Coen Hess
Paul Bowman
Paul Green
Johnathan Thurston
Corey Oates
Darius Boyd
Matt Scott
Brent Tate
Justin Oneill
Other half bought this off an E-bay autograph hunter for me this year as I missed out on a GU one
Got this one for a steal! Papalii's FOG number is 177 which was cool I thought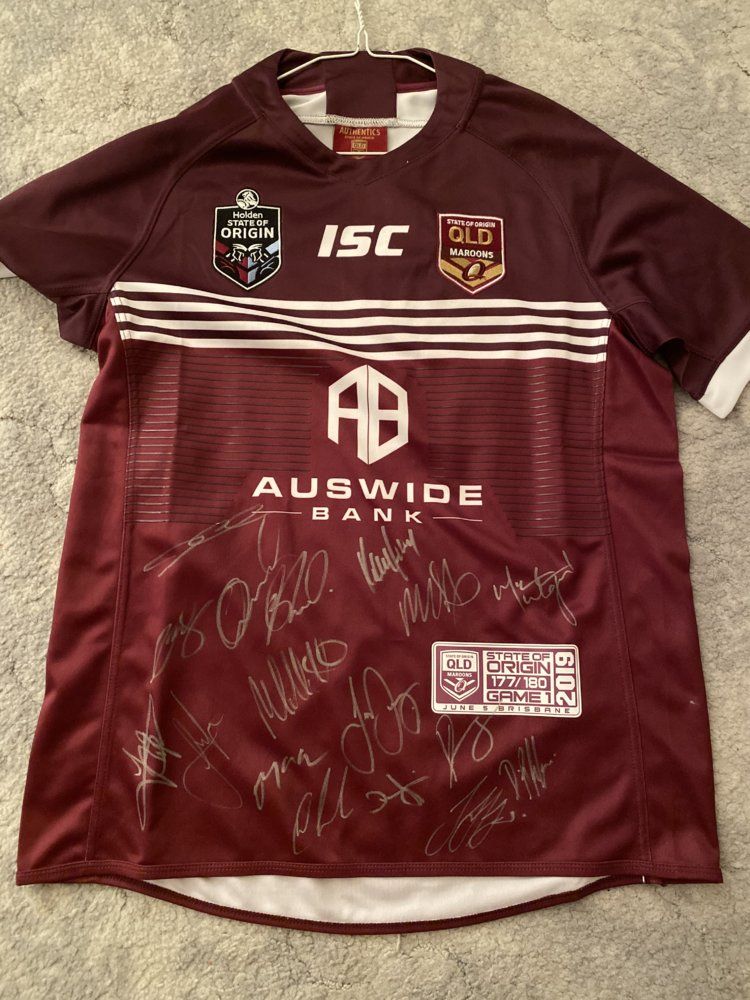 Josh McGuire issued polo was another random pickup!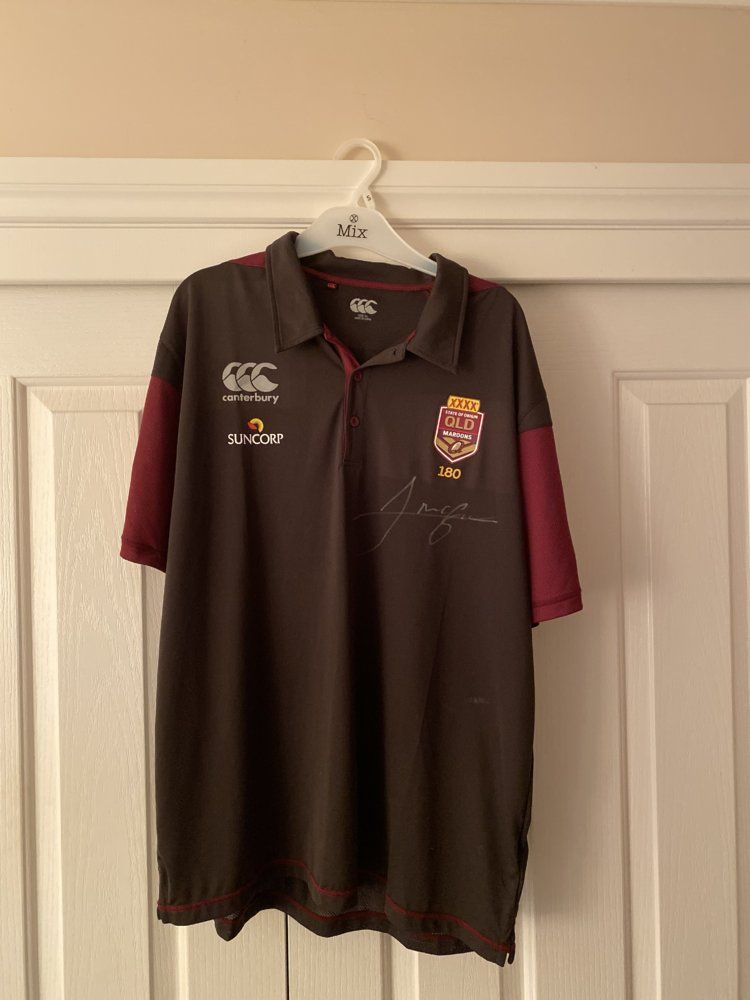 Josh McGuire Kangaroos issued