Messages

3,455
Location
Real Name

Trevor
Had thoughts of getting some Supergirl at some point, but when word got around that Melissa Benoist had signed, I thought I'd better get some before it went up or disappeared altogether. Sadly, no Melissa in my boxes, but I did get her step parents, both who have played Kryptonians in their past. Unfortunately I already have a Helen Slater coming from a break which is a pity.
I also recognised Briana Venskus from somewhere and now realise she was in Agents of Shield as well, so happy to add her auto to the PC. Didn't fare so well with the wardrobe cards with none of Supergirl herself, but I did get a a bonus dual and a /25 Starpower so not all bad. Might go a few more boxes down the track if they don't go too high in price.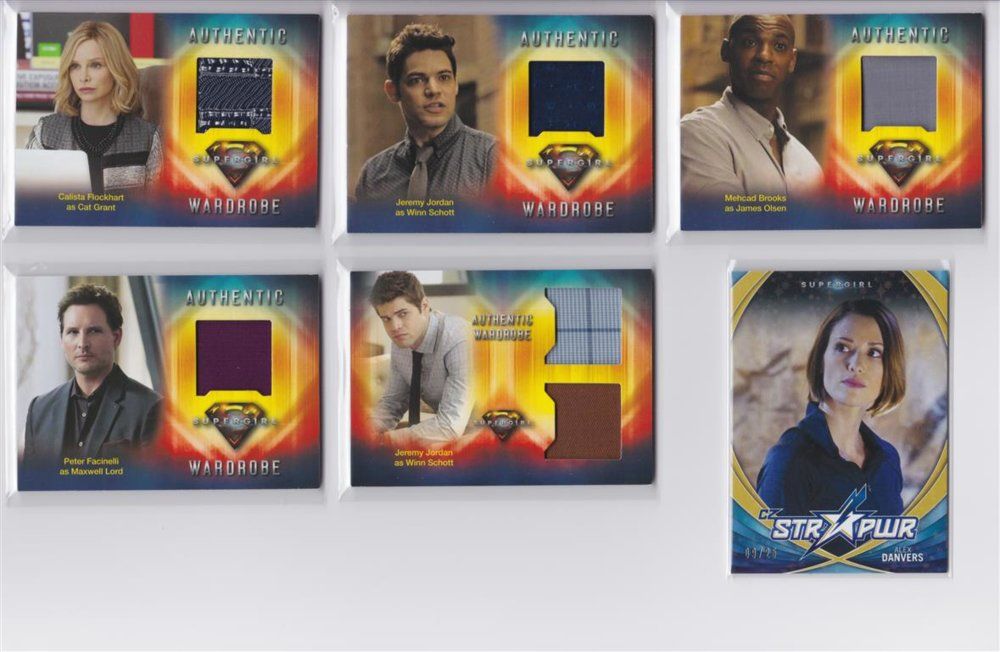 And yeah, I know, I'm a sucker. Another Star War set, and I should know better. Anyway, I caved in and went 3 boxes of Masterwork. Product has been REALLY hit and miss by what I've seen. I had the #1 spot in a Case Break on Blowout and ended up taking a sketch. The other 2 cases broken there were just as ordinary!
But I'm still chasing a major cast character and I do like the Masterwork cards, they're pretty nice even if they are overpriced! Again we have manufactured patches/badges which I'm no fan of, but these do look a little better than the SOLO or Last Jedi versions. I'm on the fence when it comes to the Stamp cards. They look okay but are really just another manufactured hit.
Managed only the 1 sketch, which looks to be Maul and Qui Gon fighting on Tatooine. Sketch is by Ward Silverman. Printing plate is nice as I collect those and others have mentioned, I like the way the plate has a card backing on it. Nice Rey /50 purple for the Rey PC and there was also a Mace Windu purple not shown here. A few of the Auto's weren't too much to write home about as I don't collect much of the Animated character stuff, but adding another Bulloch to the PC isn't all bad.
And while it's probably not a mega hit, I'm pretty happy to pull this one and it probably saved the 3 boxes. Dual black /5 auto of John Boyega and Brian Herring!
So all in all, I think I did pretty well. Hopefully the price drops a little and I might go a few more boxes.