2021 Footy Stars for sale!!!
Posted elsewhere.....
BF Ridley $20
Lightning Burst Impey $40
Bang Tex $30
Bang Oliver $25
42x Holos @50cents each or all for $18
6x milestones @$3ea or all for $15
10x game breakers @$2ea or all for $15 - SOLD
13x camo strburst @$1ea or all for $10
Postage $3.50 (20 cards max) or $9 with tracking.
OR BUY ALL OF THE FOR JUST $140 REGISTERED POST INCLUDED, WOW CHEAP AS CHIPS..........
Thanks for looking.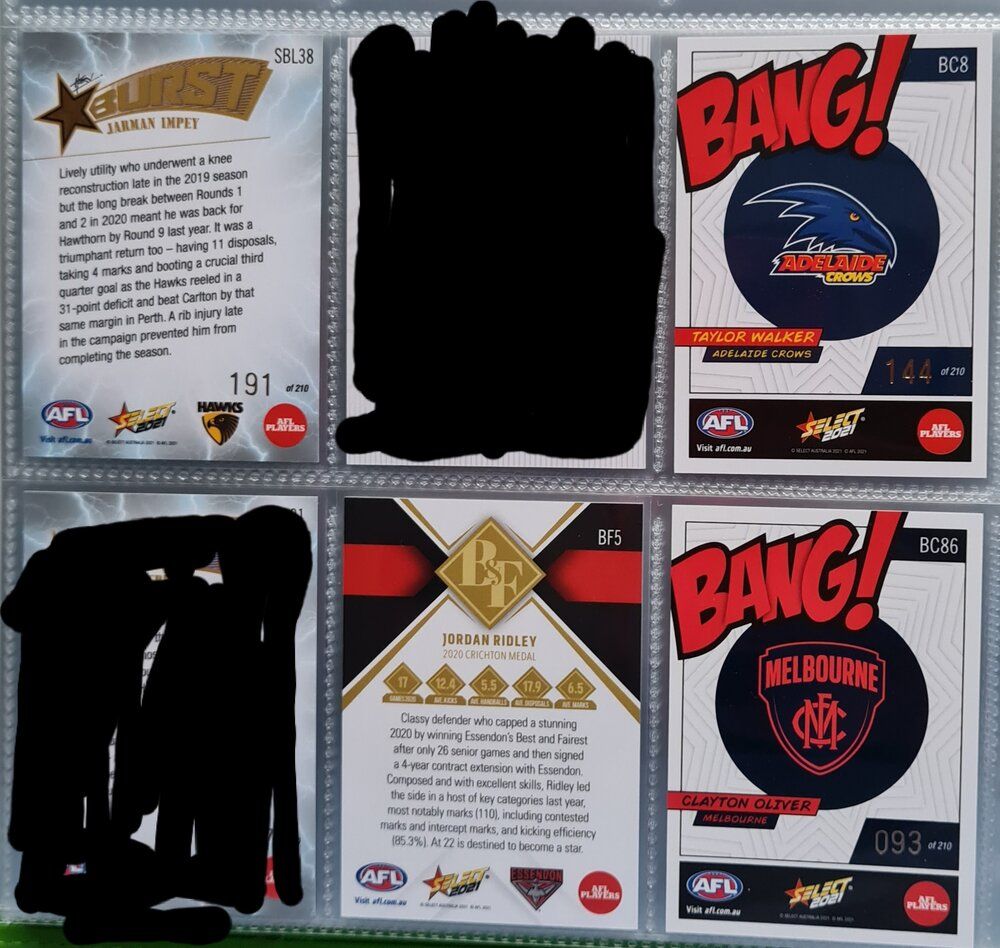 Last edited: