*Wanting LDU jumper/ guernsey number 09 gold & platinum future force 2017 signature*
$75 finder fee/reward for each card for anyone that can locate the cards. Only if a deal gets done.
It's a massive long shot but if anyone has or anyone knows who has the 09 gold and platinum, I'd really appreciate it. If you have it but aren't willing to sell please let me so I can stop my search. Would to complete the set, as I already have green 009!
I have $$ waiting or cards available to trade for them including legend signatures and LDU gold n platinum. Cards in photo are only for trade, not for sale. Deal will definitely be in your favour. Many thanks.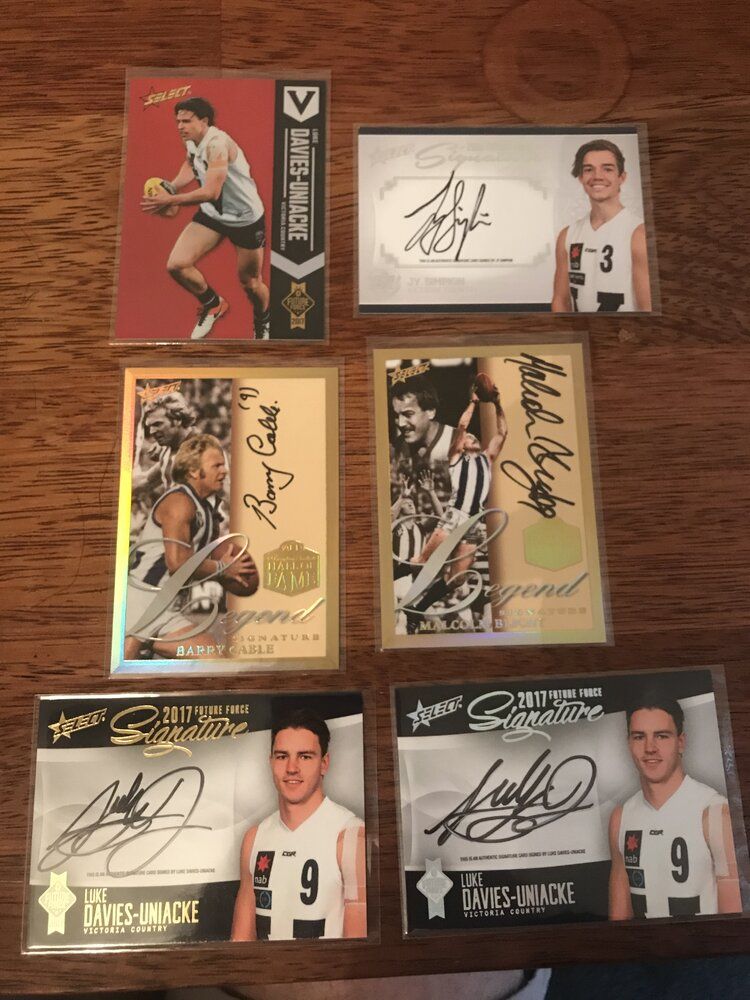 Last edited: