Hi all. Was having a clean out today and found some UFC cards;
60 for the lot.
Chris Leben 2010 KO premium pieces auto 26/50
Roy Nelson Ultimate Fighter on card auto 69/250
John Dodson red ink nickname auto 10/15
Steven Siler 2014 KO auto 38/149
Hector Lombard 2012 Bloodlines auto 43/199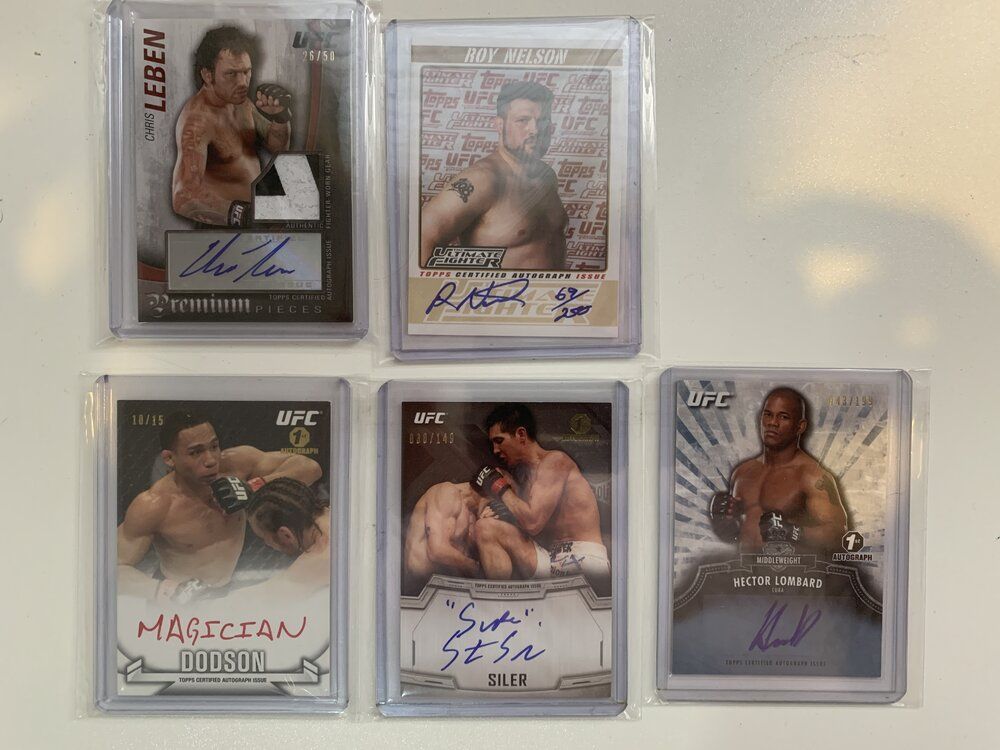 Anthony Pettis 2013 KO auto 96/209
Frankie Edgar round 1 2009 mat relic
Antonio Nogueria bloodlines insert personally signed at a meet and greet when he was out here for UFC 110.
Diego Sanchez jumbo fight mat relic 2011 finest. Cool Relic. Thick stitch across it. Hard to see in photo.
Darren Elkins auto gear from 2015 Knockout.