Messages

49
Location
Real Name

Adriaan
hey guys, just wondering how everyone sets up there Afl Select albums?
Does anyone else find the layout awqard with 9 sleeve pages with 12 cards per team?
Are there any other folders that are well known to avid collectors here that are of good quality and maybe 12 sleeve pages?
Just interested into what everyone's collections look like, mine is pictures below
Pictures would be appreciated. Thanks lads and ladies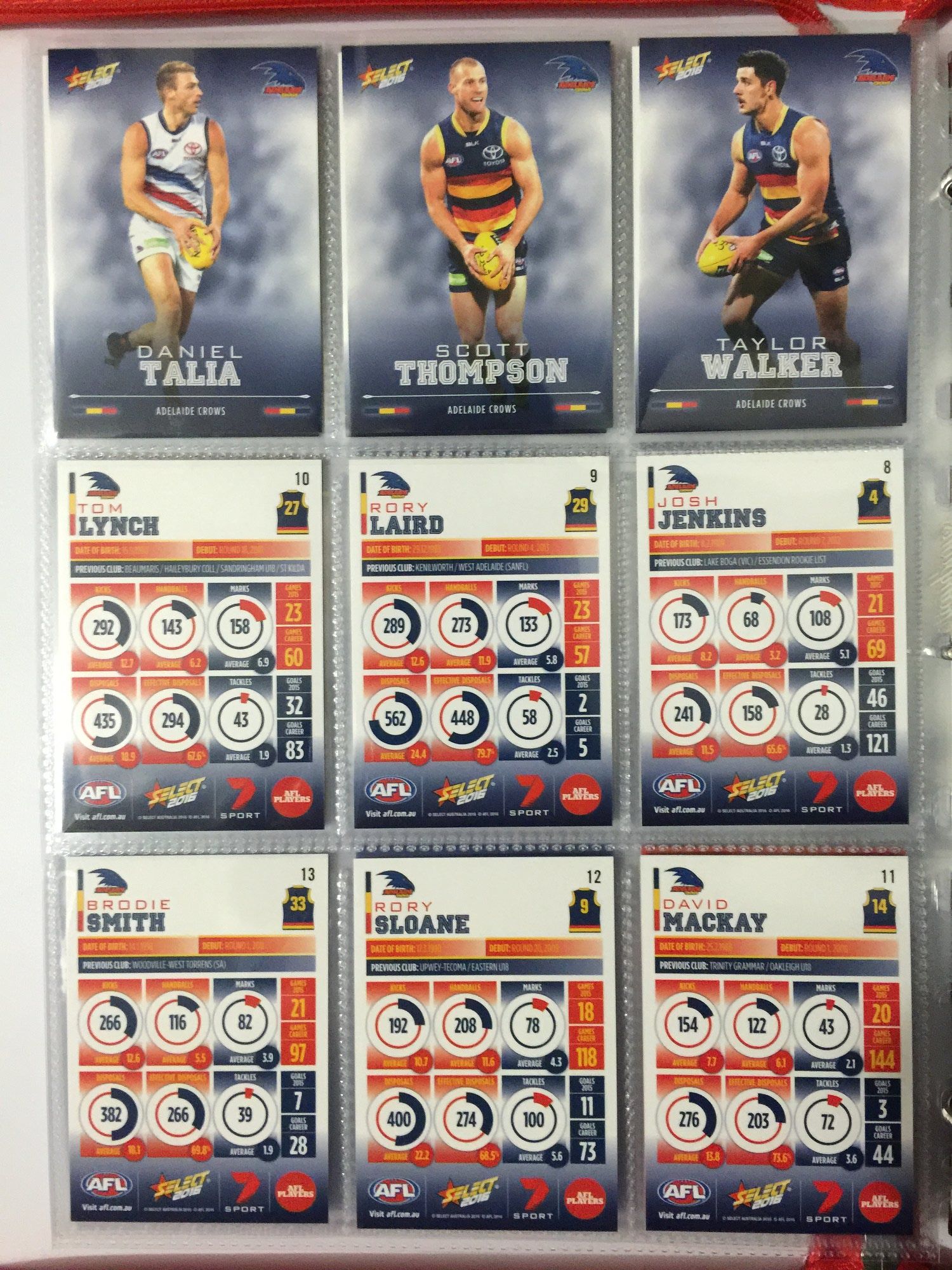 Last edited: