Hi All,
I mainly collect NBA and am a frequent on the NBA threads here.
However like everyone else seems to be doing...
I did some cleaning up at the parents house and while going through all my childhood cards came across the below cricket cards.
Happy to sell to a cricket collector as not a big cricket fan.
I've had a very quick crack at pricing however happy for offers and to sell individually if interest.
Also happy to sell the lot for $100 delivered with tracking.
If no interest in a few weeks then the lot will go on ebay.
Sunicrust 1972 - 25 Cards and Sunnicrust 74 - 5 Cards. $60 delivered for the lot.
As per photo's below can see the condition is fair overall.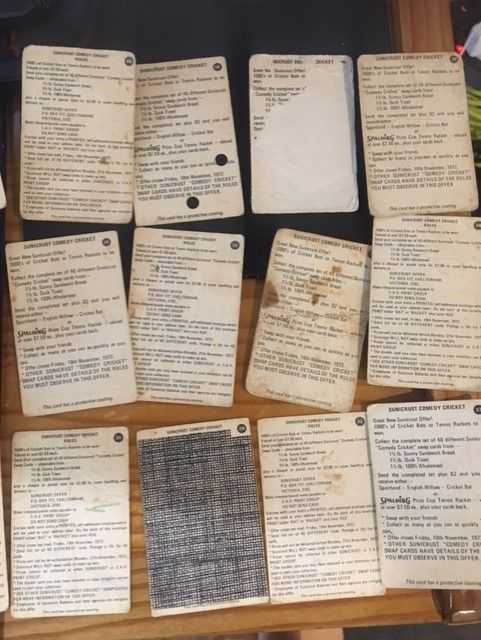 Stimorol 89/90 - 190 cards and Stimorol 90/91 approx. 250 cards. $20 Delivered
The 90/91's are all pretty much mint while the 89/90 are really good with just some having corner whiting.
Again can take more photo's and can check if they are full sets. Lot's of doubles.
Kanga Cricket 1984 with box. There's about 100 cards. $10 Delivered. Condition is good.
Missing Tips card number 5,17 and Facts card 14 for the set again can provide further photos.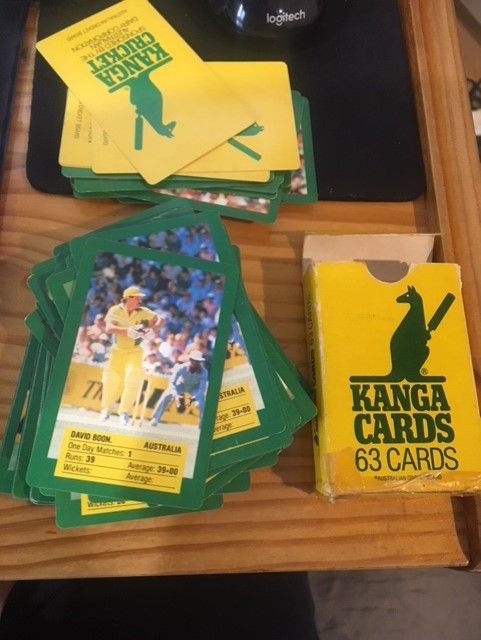 Ardmona Collector Cards Series 3 x 53 cards. 6 doubles. So missing 3 for a set based on 50 set. $10 Delivered.
Thanks for looking.
Chris
Last edited: