Trying to start my collection from scratch again after selling a lot of my cards about a decade ago. I have no idea the value of most of these so feel free to send some trade offers. Mainly after any Jaylen Brown, Aaron Nesmith and Jayson Tatum but open to anything if you simply need any of these cards for your PC's, I'm easy! If you need better photos just let me know

Al Horford /5 - Immediately regretted bidding on this card. Glad he's with celtics and all but would prefer I go back to a time where I never saw this ebay listing.
$45
Vince Carter /299 - Apparently if you look in the mirror and say Vince Carter's name 3 times slowly, literally nothing happens.
SOLD
Terry Rozier /199 - Pretty sure I purchased this card on ebay when I was absolutely smashed on Chapel Street the night Celtics moved onto the ECF after beating Philly.
$50
Gerald Green Rookie Auto /1299 - Me in 2006: "Wow what a great card! This will be worth $1000s in a couple years!"
$20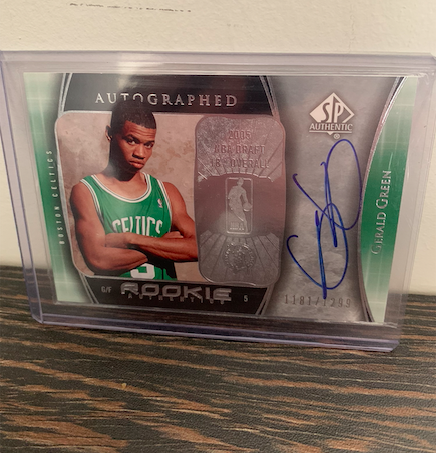 Gerald Green Rookie Auto - I mean he had some decent seasons in him.
$20
Russell Westbrook Rookie Fleer RC's - Keep in mind I traded my Stephen Curry RC's for these back in the day. What a mistake!
SOLD
Russell Westbrook 2012-13 Prizm - As a Celtic fan I want nothing to do with these Lakers. Take it.
SOLD
Danny Granger Auto /25 - You would have loved this 12 years ago I promise.
$20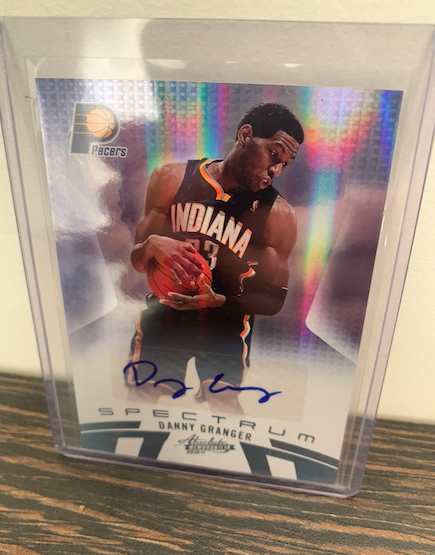 Kendrick Perkins Auto /199 - Honestly how did this man get a gig on TV
$10
Blake Grffin RC - I mean what even is this!?!
$20
Paul George RC - All you had to do was HIT ONE FREE THROW!!!
$18
Max Gawn Starpowers - Bet ya didn't expect to see Gawny in here did ya?
$1
Wilt Chamberlain 001/199 - I love Wilt so much. 30 points per game, 22 rebounds per game, 16 STD tests per season. Just insanely talented!
$8
Hakeem Olajuwon GU /199 - Nothing bad to say about the man. Hope he's doing well tbh.
$15
SOLD
Last edited: