Messages

32
Location
Real Name

Daniel
eBay User
So i thought I'd share with you guys a select few pieces of a small, humble PC of mine.
I mainly focus on bucks RCs and every thing else Bucks related, but it can become boring and very financially damaging at times solely focusing on just Giannis Antetokounmpo rookie cards or buying Donte DiVincenzo stuff, so in order to keep things interesting, i put some funds into other players and teams at times.
Last year, i took notice of a young Jaren Jackson Jr playing at memphis, amazing talent that i figured would be great to invest into. Around that time you could pick up alot of the now 'on fire' stuff real cheap, Luka Doncic base prizms were like $12-25 dollars in auction! And trae young base stuff was literally a small palm of change! 🤯 Jaren's cards were very affordable at this time also, which led to watching more grizzlies games and putting away a few cards of him.
I'm glad i did! Kid has been playing great this season, and i think adding Ja Morant and the heavily, heavily slept on Brandon Clarke to the team has something to do with this. They all have a great chemistry right now, Dillon Brooks is killing it, Jonas Valančiūnas is making some great plays (horrid 3pt form though 🤣)and DeAnthony Melton is picking up immensely since his trade from Houston/Phoenix.
With that said, i was going through my collection today and picked out some Prizms and a couple of cards i got graded to show those of you that are interested or fans of Jaren Jackson Jr also.
I have a few more than this, but i have them tucked away in card savers ready for my very 1st PSA submission next month.
Just got a membership, so looking forward to getting those sent off and returned all slabbed up hopefully with some nice grades.🤞
Thanks for checking!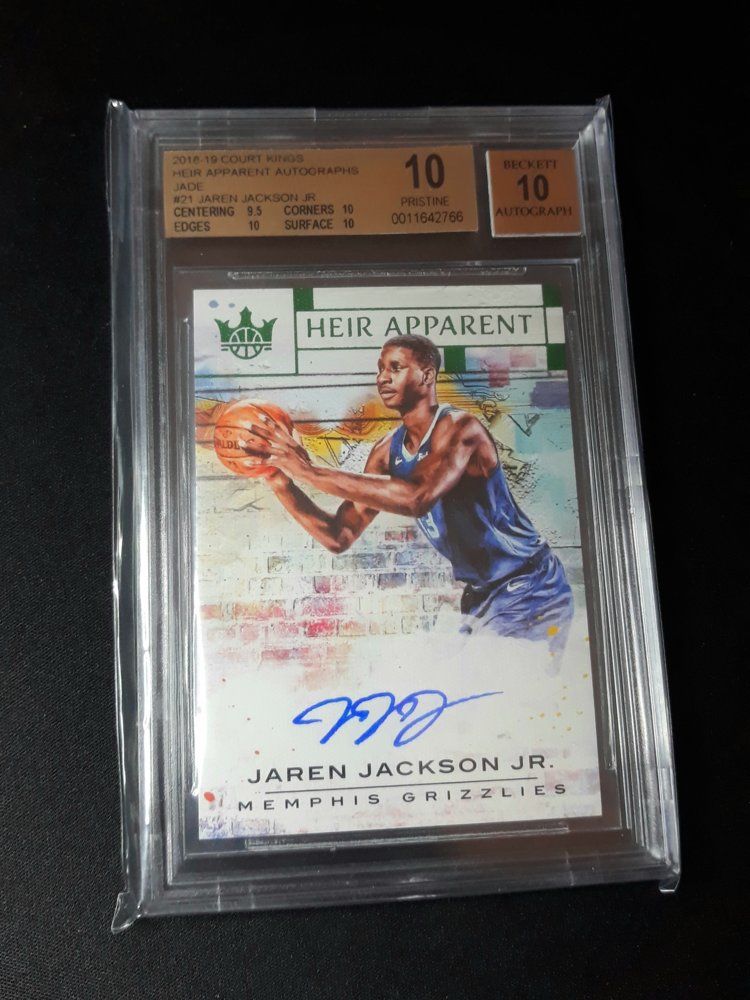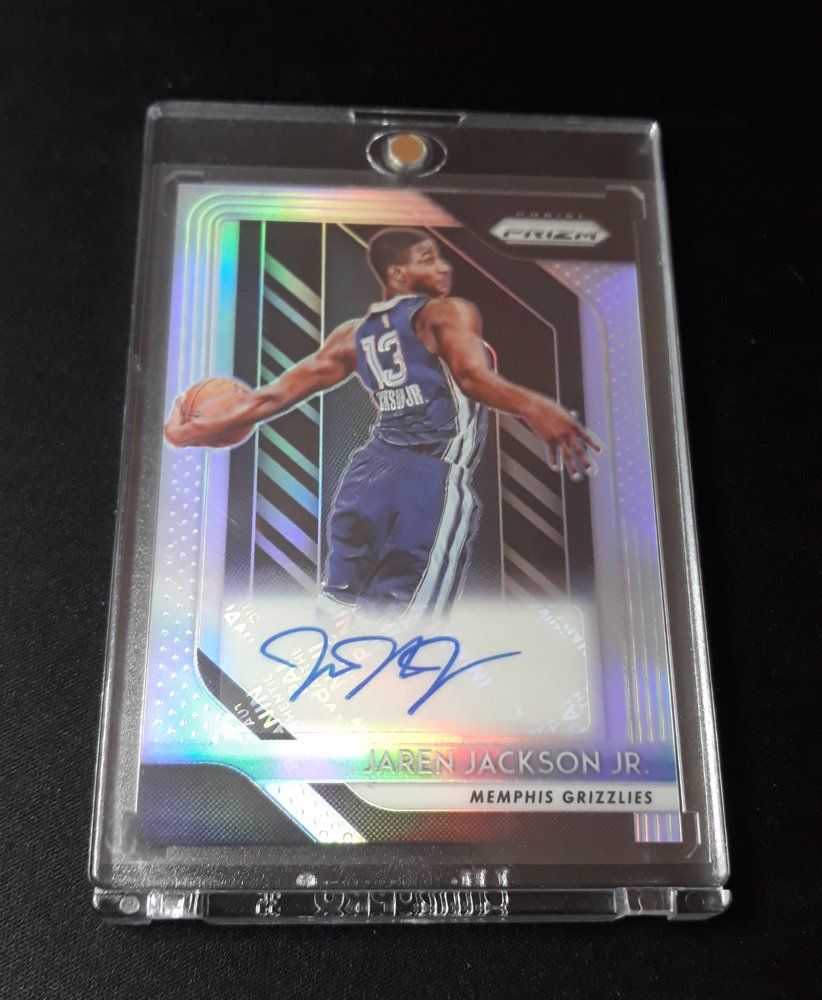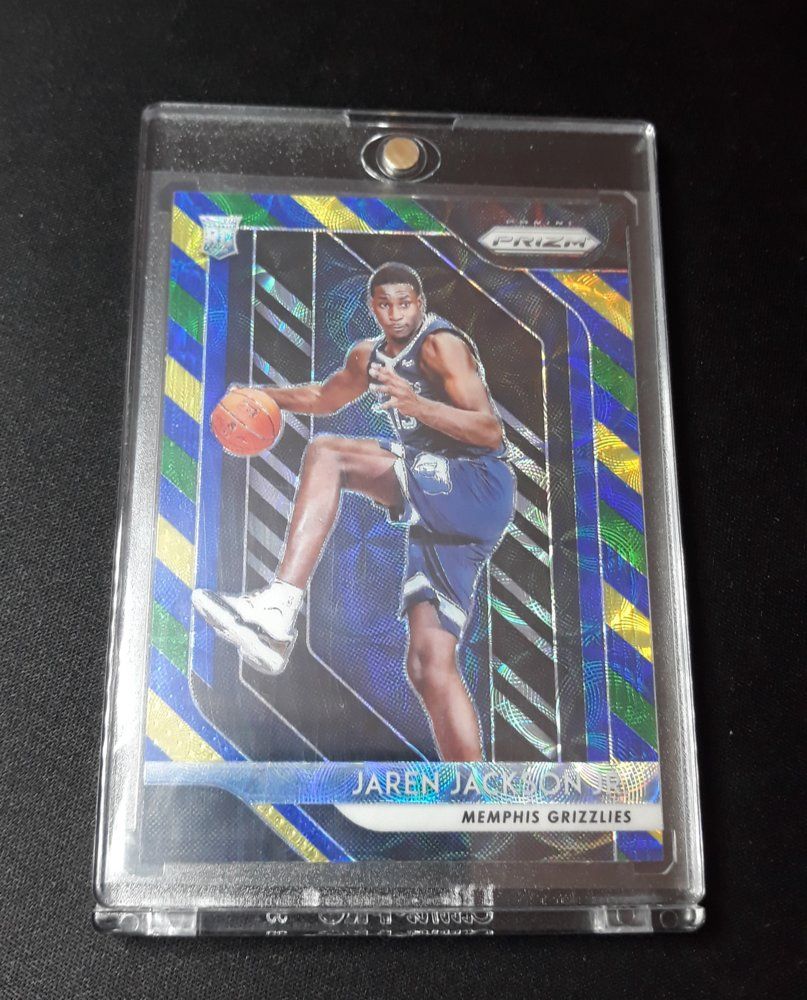 I would definitely like to add some more Jarens to my collection, so if anyone would like to trade, or even sell me some, I'd be happy to take a look.
Cheers!
Daniel.