A few of the cards that arrived from COMC today. The highlight is a 1980 Topps PSA 8 Rickey Henderson Rookie card. Love the card. Also starting to become a big fan of Topps Archives( and Topps Heritage). The Soto card form 2018 Topps Archives in particular is a beauty. The NFL cards are of Eagles TE Dallas Goedert. I pulled his Gold Vinyl Prizm and thought I'd have a go at his rainbow.
And if anyone is looking for a Youtube baseball channel, have a look at Jabs Family. The guy has a really pleasant personality and is very knowledgeable viz past players and the various baseball products that are out there and his enthusiasm for the baseball hobby is infectious.
Another baseball channel is Philmington. I've just come across it. It mainly deals with the prospecting side of the hobby which I find very interesting. Quality content.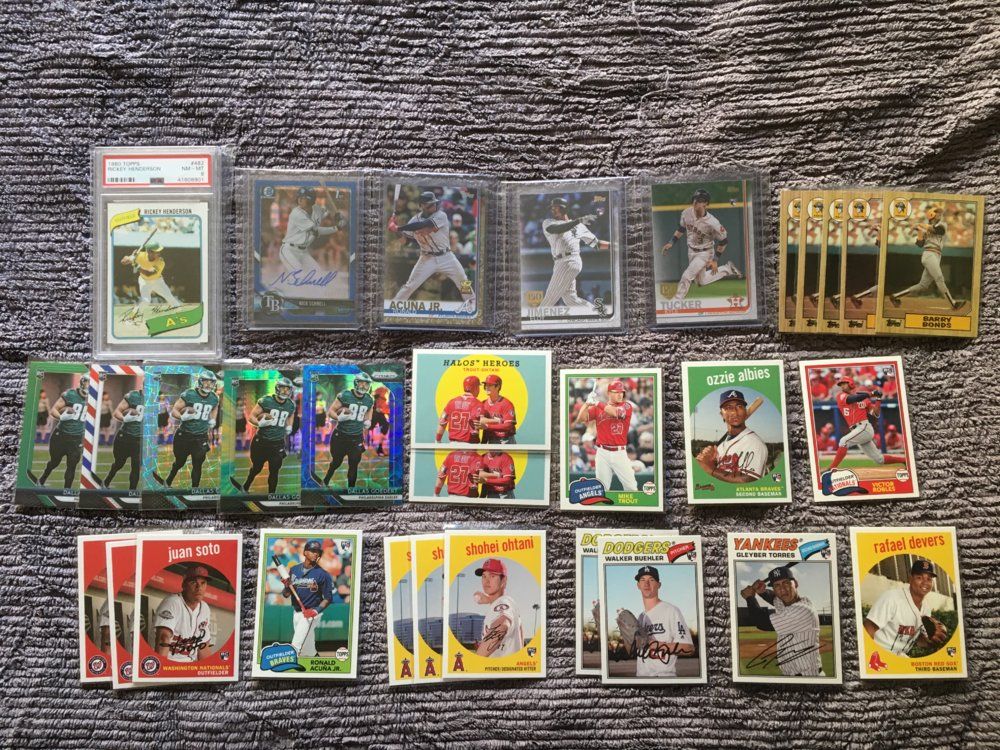 Last edited: