Box 1. Hit the Murray colour in the last pack. Also had 1 Murray base and 1 Jones base. Meh. Not sure why I included the Mahomes insert. Maybe desperation. The Silver Prizms in both boxes were vets.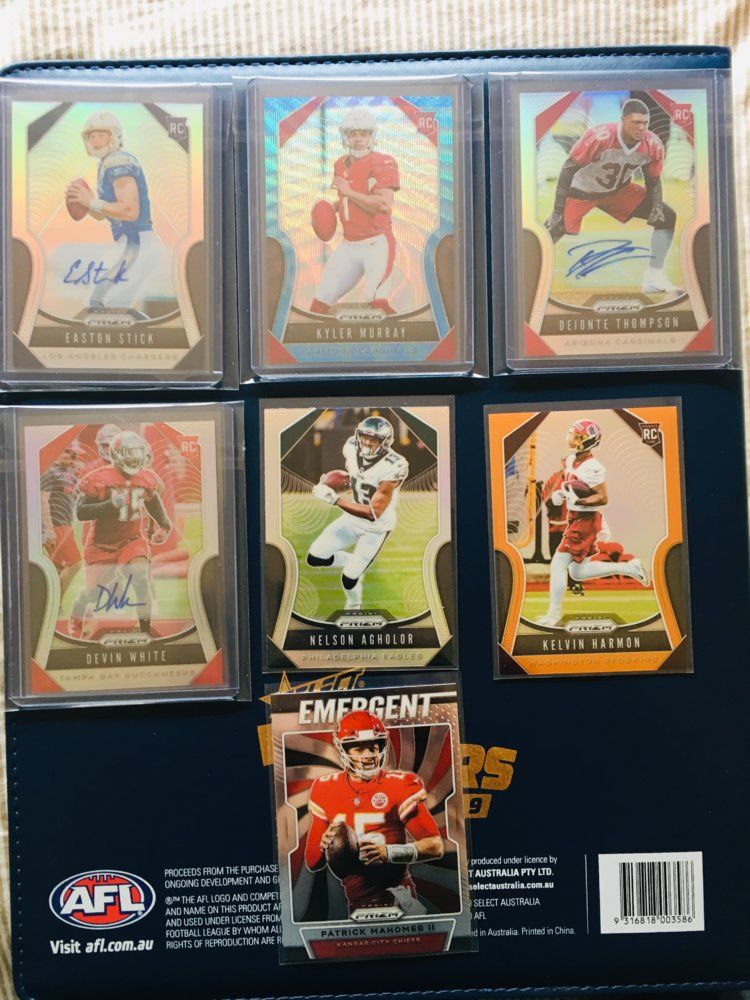 2nd box slightly better. Relieved to see Jones Prizm plus a colour auto of 3rd Round TE. No base Murray or Jones in this one. 1 Minshew base.
Cards do look great but a few more than 3 RC prizms would've been nice.
Last edited: