Mar 13, 2008
772
371
Real Name

Ed
eBay User
COMC User
Big cleanup and sorted some sets. Will also look at lists for trade. I only collect signatures, relics or low numbered parallel non sport stuff of the pretty women. If you buy over $60 worth, I'll pay for shipping. Under will be exact costs.
Sealed boxes
Upper Deck Survivor 60 card starter deck $20 X2
Inkworks Family Guy presents episode iv A New Hope $40
Inkworks The 4400 season 2 $40
2003 Net Pro Tennis (Hewitt Or Kournikova base) $30 x6
Sealed packs
30 misc packs. $25 for lot or $1 each
See pic
Singles
George R. R. Martin (Creator of Game of Thrones) PSA slabbed cut auto $40
Sets
CZX Super Heroes and Villians 54 card base set $70 x3
GoT series 1 base set $30
GoT series 2-6 base sets $20 each
GoT series 1 parallel set $80
GoT series 2 parallel set $70
GoT series 3 parallel set $60 X2
GoT series 4 parallel set $60
GoT Series 6 parallel set $60 x2
GoT Valyrian Steel base set $550
GoT Inflextions base set $150
GoT Inflextions folder with exclusive card $40
1996 Intrepid Australian Olympics base set $40
2002 Dart The Crocodile Hunter base set $30 x6
The Big Bang Theory series 5 base sets $25 x6
The Big Bang Theory series 5 folder (no folder card) $30 x3
Indiana Jones Heritage base set $30
Stargate Atlantis seasons 3&4 base set $25 x2
Jericho season 1 base set $20
Jag Tv Series base set $20 x4
2006 Ace authentic Tennis Heroes and Legends base set $30
2012 Redline NASCAR base set $20 x3
15/16 Tap n Play cricket silver parallel set
I have heaps of GoT insert sets and singles, and Big Bang insert sets and singles.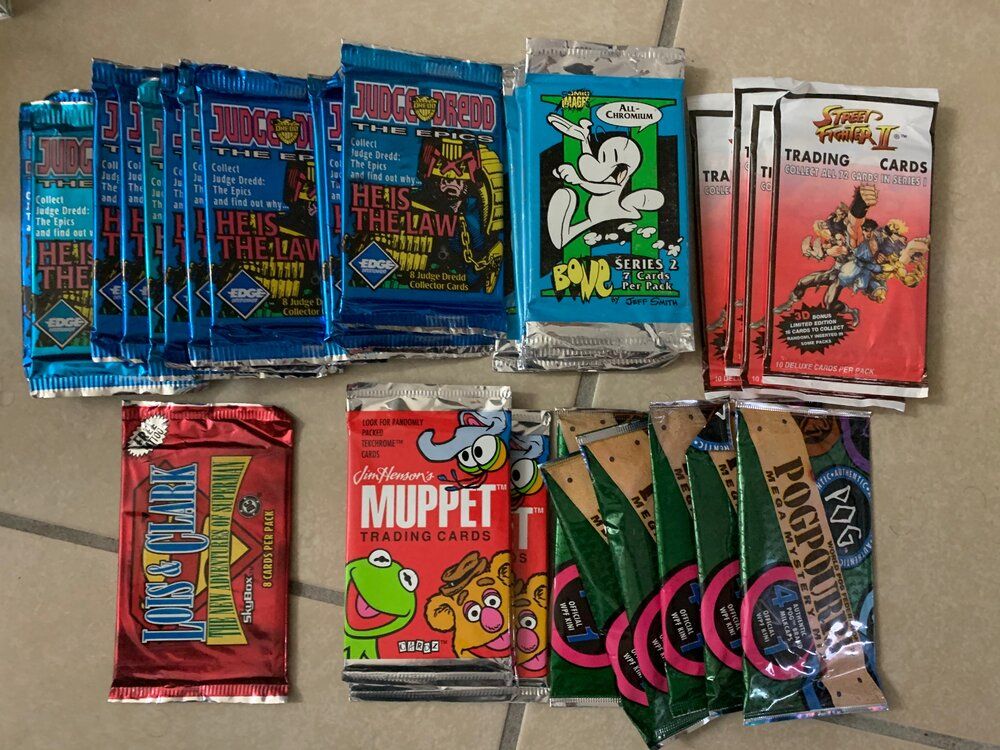 Last edited: