What a wild month, firstly with the
Cricket Impact
card sets and the
Baggio Diamond
and a few other bits and pieces I've been able to knock off a major chunk from my wants list. This is the last piece to my Futera puzzle the 1994 Futera NSL Wild Card Set. This set in numbered 99 out of 100. A big thank you to
collectablesunited
for working out a deal with me for this set, definitely a few years in the making

.
I was fortunate enough to have a long chat with one of the former Directors from Futera Australia recently and he was nice enough to inform me that only 30-40 of these sets were redeemed.
So this leaves me in a nice predicament, after 6 years of searching I have all the Futera Cricket & Soccer cards I was looking for. I'm leaning towards not collecting cards altogether but I know that will be a tad hard. Especially with the new Messi & 2013 Unique releases coming up

. A blast from the past with some of the names: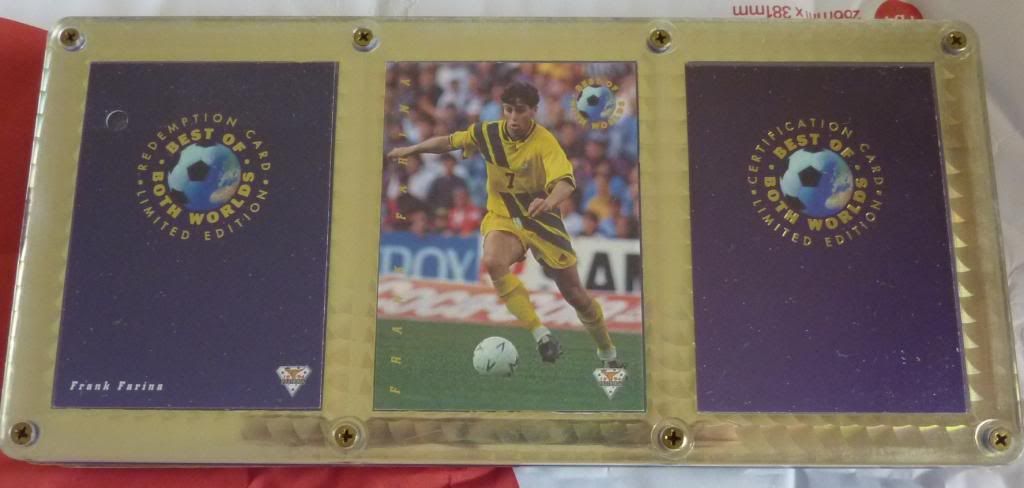 Cheers!